Good afternoon! Last night, I was able to squeeze in two more cards for World Card Making Day.
I'm excited to share the next card with you. It may even be part of my Christmas Card workshop next month.
So, the following card was created using The Cat's Pajamas Tuesday Sketch #230.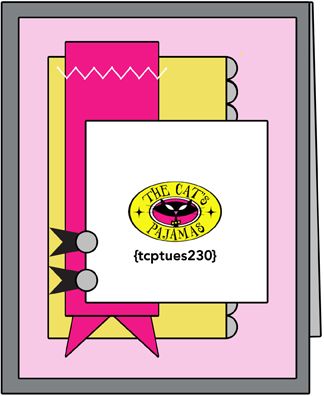 Recipe:
Paper: Avonlea, Colonial White CS, Chocolate CS (CTMH); Stamp: A Sip (CTMH); Ink: Twilight, Chocolate (CTMH); Tools: Paper-Piercer, Micro-Tip Scissors (CTMH), Border Punch (SU!); Other: Colonial White Ribbon, Green Buttons, White Embroidery Floss (CTMH)
I think this paper kit was meant for this beautiful sketch. I'm so pleased with how it turned out. Are you feeling inspired? :)